You want to look your best on your wedding day. After all, it is one of the most memorable days of your life. However, a lot of preparation and effort goes into this day. For looking your best as well, you need to think through a lot of things. From choosing your wedding dress to choosing your makeup artist.
The makeup you go for this particular cannot be an everyday look. It needs to be special. Only an expert Makeup Artist can pull this off. Hence, choosing the best bridal makeup for Toronto or any other-location based artist is so much important.
Below we have listed some valuable tips that can help you out in choosing the best makeup artist for your special day.
  Initiate your search early
Keep in mind to search for your makeup artist early say at least eight months prior to your set wedding date. It's better to book your appointment early than end up frantically finding an artist at the last minute. You don't need that kind of stress for your wedding.
Also, the best makeup artist may be booked if you don't find them and book your appointment early. So, make sure you take time to search for the best bridal makeup experts and book an appointment with them.
  Go through the reviews
You cannot rely on someone else's recommendation for a bridal makeup artist. Chances are what might have worked for them may not work for you at that time. Hence, to judge the delivery of makeup outcomes it is highly suggested that you check out the customer reviews.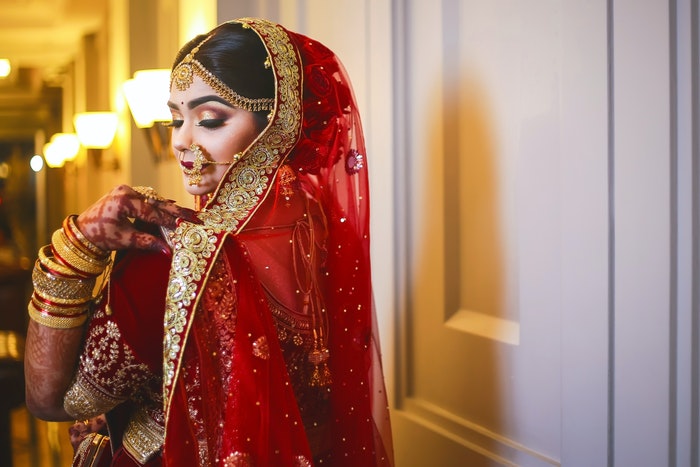 Say you have some considerations in your mind then make sure to check their reviews from others. See what others have to say about them. They have the experience and you cannot avoid that.
  Ask for a trial session
The best way to find out whether the makeup artist is good enough or not is by asking for a trial session. Similar to how we go for a test drive before purchasing a car. These days, almost every expert bridal makeup artist offers a trial makeup session so make sure to go for it.
If you have a specific makeup look in your mind make sure to tell the artist or if you have a picture then show the artist what you want. See, if the artist is able to give you the look that you want.
  Review the products they use
Some makeup artists work with a specific brand of makeup. So, if you have sensitive skin or any skin concern then make sure that the brand they use is suitable for you or not. If not then ask them to swap it with products that are good for you.
You cannot be negligent about the products a makeup artist uses for your bridal makeup. Review them beforehand to avoid any hassle at your wedding.
  Have a contingency plan prepared
You may never know what trouble you face on your wedding day hence having a backup even for your bridal makeup is a wise decision. Also, you are booking your appointment with a makeup artist way early so by the time your wedding day comes a lot of things can go wrong that can cancel your appointment.
We know it's wrong to think that way but it's better to be prepared if such a situation actually happens. So, make sure to have a backup plan which means booking a standby makeup artist in case of an emergency.
These are a few valuable tips that will help you choose the best bridal makeup Toronto or other location-based artists.