The audio-visual world has always received a lot more than just games from the PlayStation. Starting from 4k streaming and Blu-rays to DVD playback, you have experienced it all and been badly spoilt. Simply put, PlayStation never disappoints you. This explains why people expect extraordinary offerings by this winning product by Sony. By now, the expectations have soared to such a height that gamers have started believing PS5, which is currently the talk of the gaming town, will have a big-bang launch with eye-popping surprises for its admirers.
So, what the launch of this product will be like-what exclusive features will you get to see? Will there be an 8 k punch in the viewing experience? What about optical media support? How much cash you will have to Shell out for the machine? When exactly is it hitting the market?
Well, there are thousands of questions in the minds of gamers, but not all of them can be answered accurately right now. The reason is- we have got information only in bits and pieces from Sony. But from whatever information we have been exposed to, it can well be assumed that there will be a stir once this overly anticipated version of the PlayStation reaches store racks.
Let's begin with the release date-
After too much rumor to handle about PS5's release, Sony has put a stop to all of that by finally confirming the end of 2020 as the official release time for the machine. This time, however, is going to be a clash time for Xbox series x and PS5 release.
Although earlier it was announced by Sony that the release of PS5 wouldn't take place before April 2020, they have gotten more specific now and finally given hope to gaming enthusiasts that holidays 2020 would be the most likely time of its release. Note that they made this announcement at CES 2020.
What is the PS5 logo going to look like?
Good news guys! Sony has confirmed the official logo for PS5. But to be honest, there is nothing shocking or overambitious about the design. It is pretty much in sync with the earlier designs and is a simple white on the black logo.
Let's, now, come to the most important aspect – Features!
Yes, we don't have sure answers to our curiosities, but the company has divulged enough information for us to be able to picture the overall experience PS5 is going to offer. Without a doubt, it will be a super-efficient, feature-packed console. This next-gen console will have the following features, according to the inside scoop. Let's examine them one by one, here-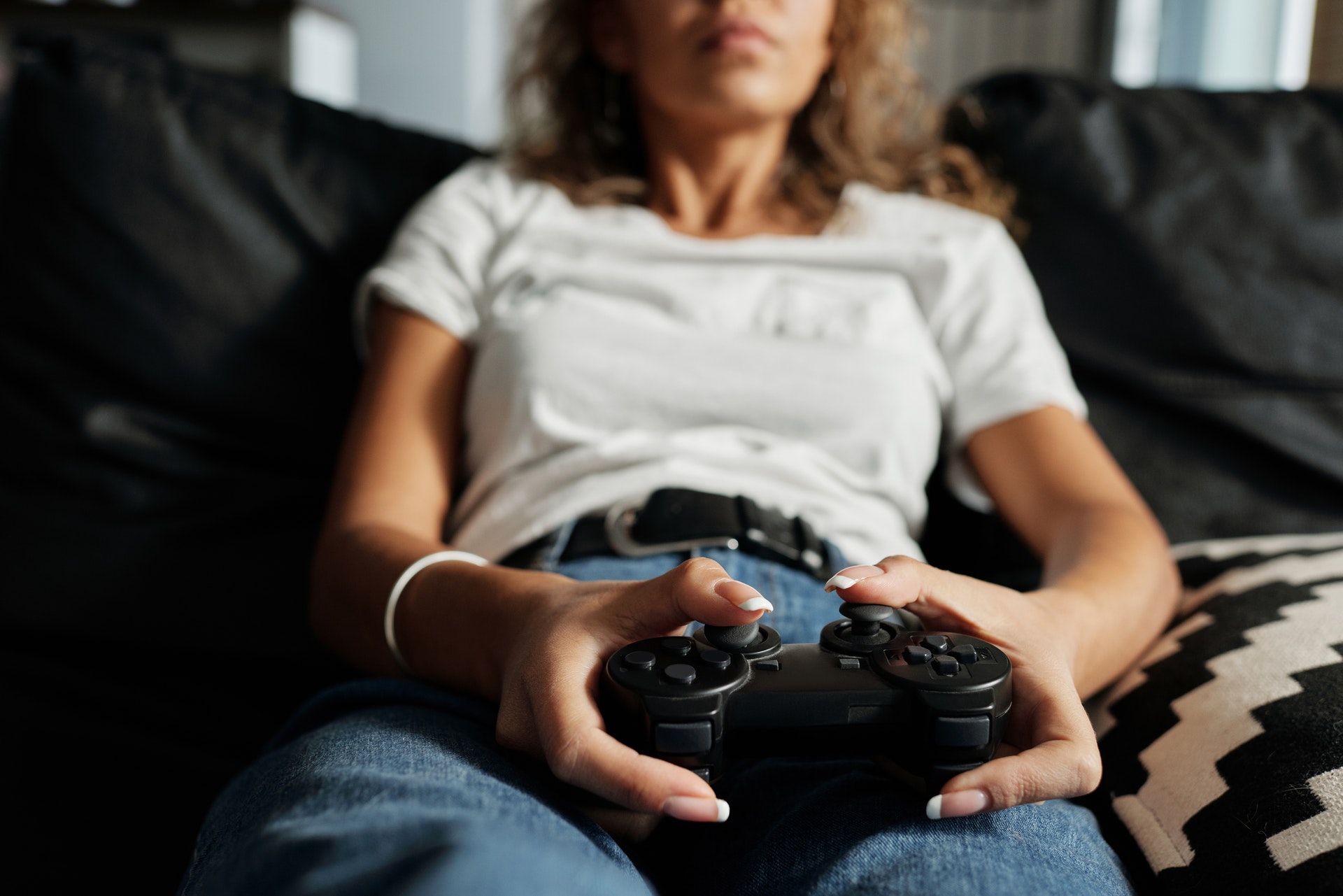 Loading will be a feature you will thoroughly enjoy-.
Loading times will get significantly reduced because of PS5's ultra-speedy SSD. A demo was some time back conducted by PS5's lead system architect, Mark Cerny in which he took Marvel's Spider-Man as an example and elaborated on how PS5's super-fast SSD could cut down the loading time considerably.
You will be surprised to know that while PS4 consumes around 8.10 seconds for loading, which in itself is a great deal, the PS5 is much faster and does the job in just 0.8 seconds.
The system has higher bandwidth, so you can load data from the SSD as and when required, instead of having a truckload of data getting loaded onto the RAM. This doesn't just imply that your loading time will dip, it also means that now a boot up from standby will be swifter than ever.
PS5 will boost your gaming experience with a 3D audio technology-
This console sure gets a red-carpet treatment from Sony. Guess what! It gets its audio technology designed by Sony itself and the company names the technology Tempest 3D Audio Engine. By using unique software algorithms and tailored hardware, this technology is able to ensure that the sound quality users receive is premium, making their gaming experience more realistic and immersive than ever.
This custom solution has an important benefit- it works with all sorts of stereo headphones that are out there on the market, and finally with TV speakers, soundbars, etc.
Backward compatibility will keep your PS4 still meaningful-
Backward compatibility is a useful specification and means the compatibility of PS5 with PS4 games. Now, what this essentially implies is that PS5 is backward compatible with the software in PS4. Meaning, the digital as well as the physical software in PS4 will work on Sony's new console. Say, you use your PSN account from PS4 to play games in PS5. You can then access your PS4 games, which you purchased from the PlayStation Store. To allay your concerns, Cerny made it clear that almost all top games will be available for play.
But an important thing that Sony hasn't so far mentioned is whether the backward compatibility will also be applicable to the original PlayStation, PS2 or PS3.
PS5 all set to act as your home entertainment system-
With a built-in 4K Blu-ray player, your PS5 will be able to act as a top-notch entertainment system for home apart from being an amazing gaming console. Although PS3 had a Blu-ray technology, it was basic. Nonetheless, PS3 owes a part of its success to the popularity of this built-in technology. Sadly, we didn't see an upped version of Blu-ray i.e. 4K Blu-ray in subsequent PlayStation versions namely PS4 and PS4 pro. So, it is indeed pleasant news for gamers that 4K Blu-ray is making a comeback. So, you won't have to have a separate Blu-Ray player for the cinephile in you.
For that extra dash of convenience-
PS5's super-efficient SSD will help you remove only those parts of games which you wish to do away with, instead of having to get rid of the entire product. Instantaneously, it will be possible for you to have access to such parts separately, getting into gameplay directly. In simple terms, the new PS5 will allow players to get directly into sections of games such as 'save game' and 'matchmaking,' without a requirement to boot up the game fully.
The operating system of PS5 enables gamers to set templates. Now, what does that mean? That simply means taking a direct leap from your home screen to a particular part of your favorite game. This makes it possible for you to avoid following processes rigidly such as booting up the full game and choosing specific game modes. Not just that, PS5 also helps you switch from one game to another installed in the system, with absolutely no hassle.
Mark Cerny earlier in an interview pointed at the fact that this feature would make players' gaming experience all the more fascinating. He stated that Sony wants its gamers to be able to get into games with no obstacle.
What games can you expect?
The game library for PS5 is still elusive, and we know of it little. But one thing that is clear here is that the dominant focus is going to be on the first party studios of Sony. Nevertheless, one thing that gamers can be sure of is that Sony is never going to disappoint them. They always take care of the interests of gamers of all kinds and interests and puts the best on the platter when it's finally the time.
It may be predicted from different information divulged at different times that Ghost of Tsushima and The Last of Us 2 could be released for PS4 and PS5, simultaneously. Various sources suggest that a PS4 exclusive game of 2015, which became quite a hit among players, is getting its sequel Horizon Zero Dawn 2, and it's extremely likely that this game is on development exclusively for PS5. Dying Light 2 is also highly likely to feature in the list. But for the rest of the games, it still remains difficult to make any speculations. But what is for certain is that there is going to be an influx of engaging games. So, get ready for some predictions turning into reality and some extreme surprises!
What about a dual-tone controller!
Sony has also recently unveiled the controller which you will use to play games on PS5. The controller called the dual-sense controller has some major improvements and is definitely a more efficient controller than the previous versions. It is designed in a way to make gaming a more immersive experience for you.
Adaptive triggers with haptic feedback make for one of the most prominent features of this controller. And the biggest surprise lies in the fact that there will be a built-in mic in the controller so that players don't have to use headsets for the purpose of communicating with their friends while in the game. PS4 has a share button, which is going to be replaced by a 'create' button on this PS5 controller. The lightbar at the top of the previous model has now been replaced with an LED around the touchpad. This makes the controller a little bulky to look at and to touch, though.
Its rechargeable, battery life is great and the dual-tone body is sure to steal your heart.
Now, that you know a lot about PlayStation5, you are in a better position to decide on whether or not to get a unit for yourself. However, if we need to sum things up, PS5 is indeed going to make your gaming experience worth it!