Harley Davidson is an American motorcycle founded in 1903 in Milwaukee, Wisconsin. The company has survived numerous ownership agreements, economic crises, global competition. It was known for chopper-style motorcycles that were equipped with more than 700cc engines. It also started offering large V-twins with 1200-1800cc engines and streets with 750cc engines.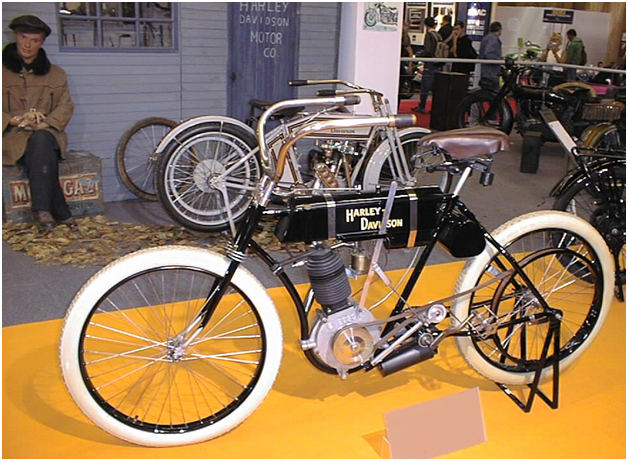 William S. Harley made plans for a motor-bicycle with a small engine with a displacement of 116cc, with the help of his childhood friend Arthur Davidson and his brother Walter Davidson they finished the motor-bicycle in 1903. They realized that their first bike was unable to climb hills without pedal assist, so they took it as a learning experiment and started working on the next prototype.
The next prototype was new and improved, they used a 405cc engine and a loop frame, the bigger engine brought them out of the motorized-bicycle category. The engine was also improved with the help of famous engine designer Ole Evinrude. The new prototype was made in a shed in the Davidson family backyard and was completed in1904. It competed in a Milwaukee motorcycle race taking fourth place.
After this, the company was formed and their shed was shifted to Juneau Avenue factory in 1905. In 1906, Harley and the Davidson brothers built their first factory on Chestnut Street and produced 50 motorcycles in the same year. In 1907, William S. Harley graduated as a mechanical engineer and expanded the factory.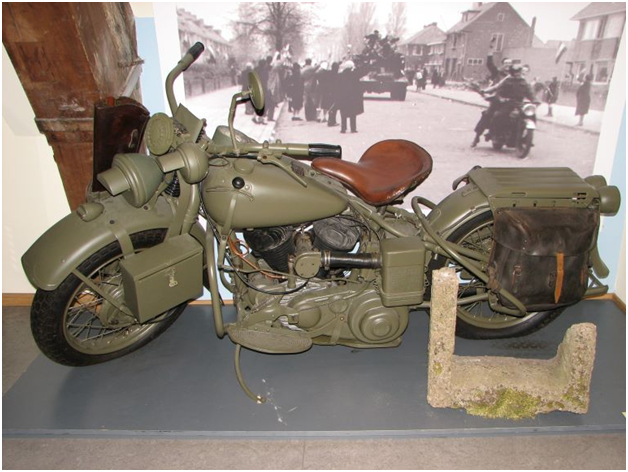 Evolution of Harley Davidson
From 1907 to 1920, Harley Davidson added new bikes to their lineup including large V-twins. By 1913, the old factory was converted into a five-story structure and in the same year, 16,284 Harley's were produced. During World War I the military's demanded bikes for the combat efforts, The US navy bought over 20,000 bikes from Harley Davidson. By 1920, Harley Davidson was once as soon as the biggest bike producer in the World, with 28,189 machines produced and dealers in over sixty-seven countries. Otto Walker set a record on a Harley Davidson as the first motorcycle to win a race at an average speed of 100mph (160kmph). Harley Davidson put various upgrades in the Nineteen Twenties such as the "teardrop" fuel tank in 1925. Harley Davidson is one of only two companies to survive the Great depression. The sales fell from 21,000 in 1929 to 3,703 in 1933. After the Great Depression, Harley Davidson again produced large numbers for the US army during World War II, more than 90,000 WLAs and WLCs were supplied to the US army during the war.
Rise of Harley Davidson in India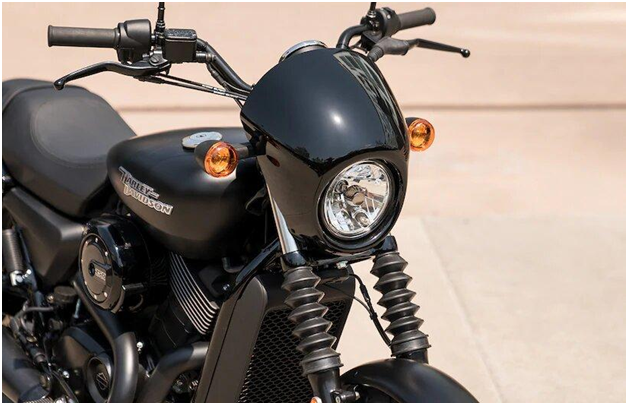 Fast forward to 2009, after more than 100 years of Harley Davidson it decided to enter the Indian Market. The business enterprise installed a subsidiary, Harley Davidson India in Gurgaon and created a supplier community in India. It offered a range of 11 models in India and set up an assembly unit at Bawal, Haryana. Harley-Davidson India began the assembly of its Sportster line followed by the assembly of the Dyna line in 2012 and Softail line in 2013. In 2014, Harley-Davidson commenced manufacturing the Street 750 and 5 hundred bikes in India – at Bawal, Haryana India, it is a full manufacturing facility outside of the US. The bikes had been totally constructed gadgets and had been imported to India, consequently attracting a tax over a hundred percent in the rate vary of 695,000 rupees and 3,495,000 rupees ex-showroom. Indian manufacturing extent fell from 11,753 devices in FY16 to 4,533 gadgets in FY20 and income declined from 4,708 devices to 2,470 gadgets at some stage in the identical period.
Also Read: Why people should install the neoprene seat covers in their vehicles?
Harley Davison made a deal with the largest world's largest motorcycle brand, Hero MotoCorp this might or might not help the brand in India, only time can tell. However, Harley Davidson is still the largest motorcycle manufacturer in USA and will be a historical motorcycle manufacturer whatsoever.